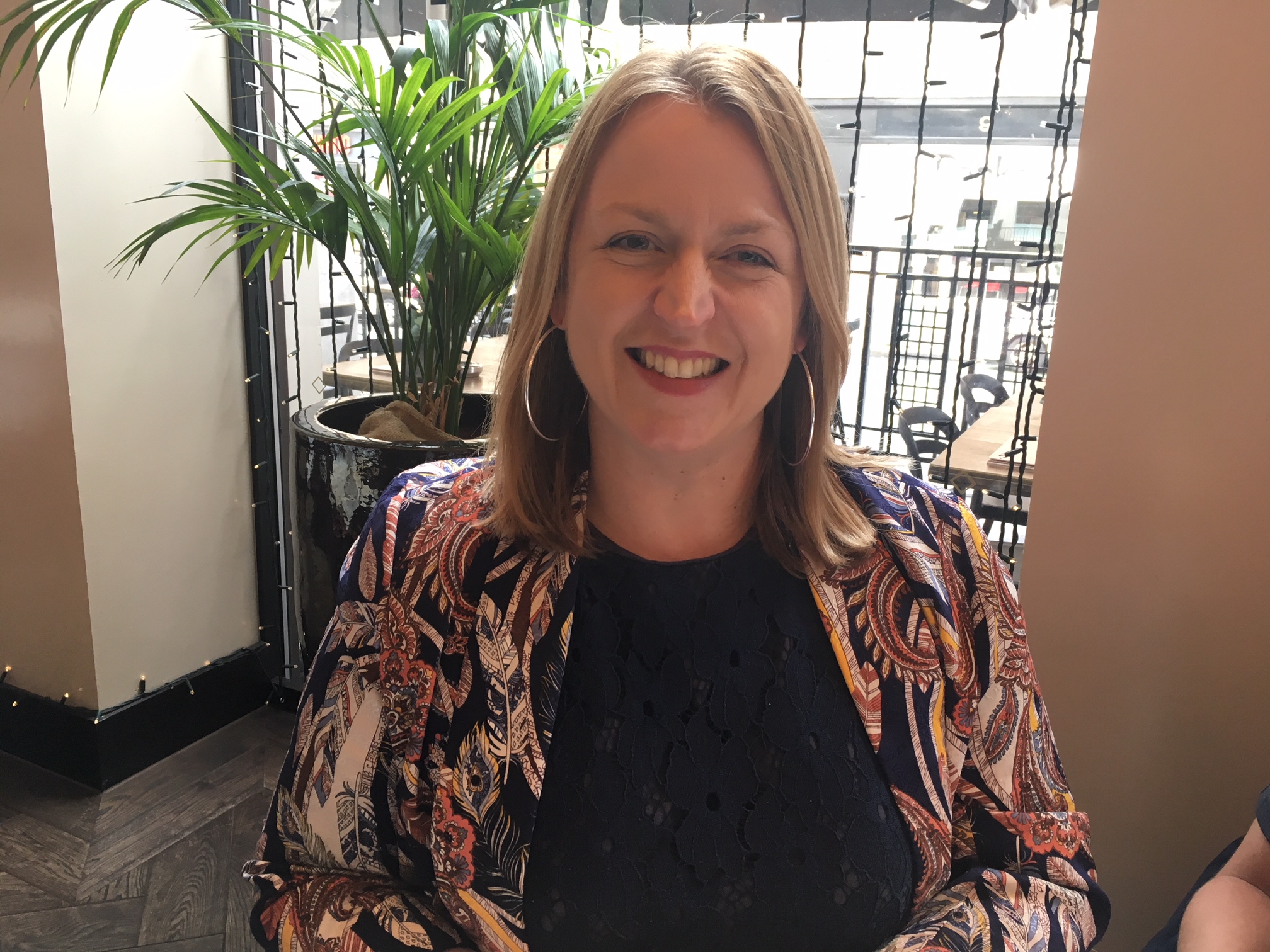 I live in Burnside in South Lanarkshire and have brought my two children up in and around that area, although I am originally from Bellshill in North Lanarkshire. I studied Psychology at University of Aberdeen, then a postgraduate degree at University of Glasgow.     
I have worked in mental health services for the past 25 years and have felt privileged to be able to offer support and treatment to people, and their families, often when they are feeling very vulnerable and alone.
I like nothing better than spending time with family and friends, a nice meal and a good book. I have a gorgeous Labradoodle and equally enjoy walking her in the local park and cuddling her on the sofa.
My first experience of a Humanist ceremony was my dad's funeral in 2005. He was a confirmed atheist and we knew he would have wanted a non-religious ceremony but I was immensely impressed by just how personal and touching a ceremony which the Humanist celebrant wrote and conducted for us. He was able to put into words the things which we just weren't able to articulate in those first few days and weeks of grief. My interest in Humanism started from then and after doing some reading I discovered, like many people do, that I have always been a Humanist, I just didn't have the name for it before!
I always hoped to train as a Humanist Celebrant and, now that my children are that bit older, decided that now was the right time.
I am available to perform weddings, baby naming ceremonies, funerals and bespoke ceremonies to celebrate life's important moments, in and around the central belt, and happy to travel further afield. I am honoured when people ask me to compose and deliver a unique ceremony, to mark an important event"
Thanks for taking the time to read a little about me….