Mags Kearns-Griffin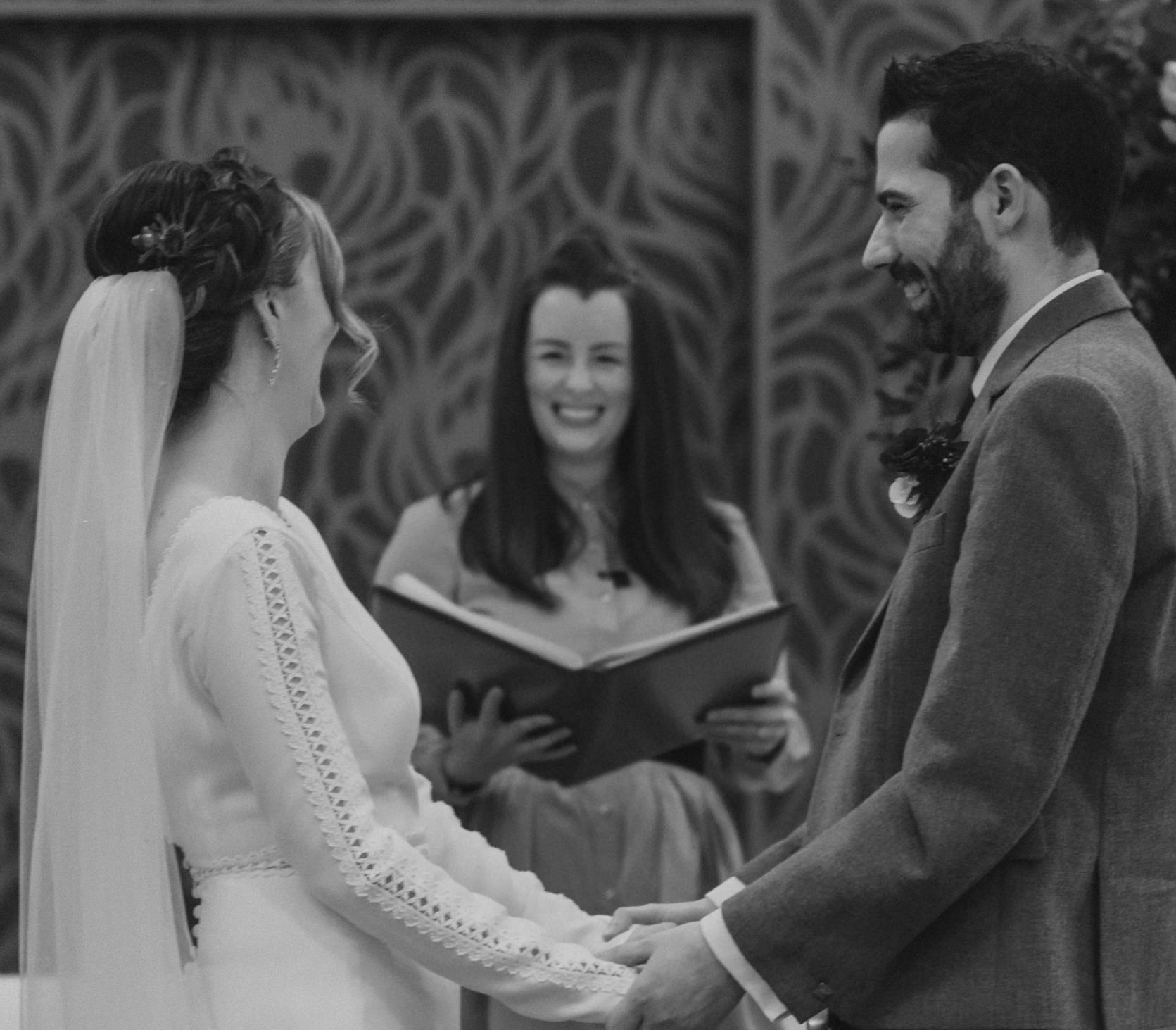 I was first introduced to Humanism in 2014 while planning my own wedding. Living in Scotland, we knew we were already spoilt for choice with ceremony options, with Scotland being so progressive and one of the first countries to offer legal recognition of Humanist ceremonies.


While Humanism as an ethos has been around for centuries, I didn't realise until then that I myself was a Humanist! By finding yourself here, chances are, you are too. Living your life in pursuit of happiness for all? Check.
Life is full of ups and downs, good days and rotten ones. Marriage is not least about having a cheerleader at your side whatever it dishes out. I believe it's so important to mark partnerships for all the joy, comfort, passion, teamwork and support that they bring. I also believe it's equally as important to come together with loved ones to mark and celebrate a life when it comes to an end.
I've experienced all of the joy and celebratory buzz of organising a humanist wedding while also knowing the comfort that kind and eloquent words can bring at a time of great loss. I'm pleased to have navigated those days in my own life with meaningful humanist celebrations. As a lover of literature, a hopeless romantic and a proud member of the Caledonian Humanist Association, 
As a creative comunications specialist by trade, I can think of nothing more rewarding than working with couples marking the major milestones of their lives together. I love getting to know people and working with them to identify the words, songs and sentiments that personify their lives and relationship.
I still can't quite believe I get to travel all over this beautiful country, marrying people in the most stunning landscapes and the quirkiest spots. It will always feel like a privilege for me to be part of such a special day for my couples.