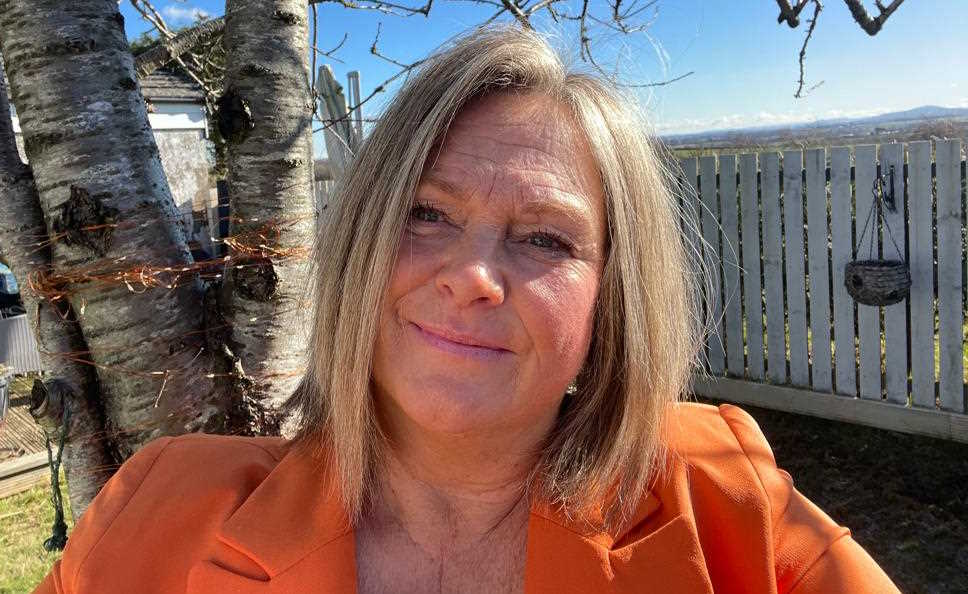 Hi, my name is Lesley and I live in Quarter, South Lanarkshire with my wonderful husband, fantastic son, beloved dog, four crazy ducks and two cheeky chickens! I also have two lovely older daughters and three amazing grandchildren who regularly keep me on my toes! I love the outdoors and am a keen walker, swimmer, and skier. Although I do admit that as I progress in years I find myself equally drawn to less strenuous hobbies!
I have spent the last 30+ years working in the public sector in a variety of positions but always in roles that saw me dealing with people from all walks of life, with all different kinds of backgrounds and often at incredibly stressful and challenging times in their lives. My aim was always to do my utmost for them, to help and support them in any way I could and I see my role as a Humanist Celebrant as a natural extension of this.
You'll hear many Humanists say that it took them years to realise that they had been Humanists all along, well that's certainly how it was for me! It was a proper 'fit' and encompassed just what I had spent my whole life believing in. That we can live good lives without the need for religious beliefs and that every day we should endeavour to live that life the best way we can, fulfilled and meaningful, whilst helping others to do the same. That there are more things that unite humanity than divide us, which I believe is so important, especially in this day and age. And that we care passionately for our planet and every creature we have the privilege of sharing it with, treating them equally with respect, dignity and compassion.
Why choose to become a Celebrant is something I'm often asked. Well, performing weddings and naming ceremonies and being involved intrinsically in the whole process is an absolute pleasure, of that there is no doubt; to have a couple entrust such a joyous and happy occasion to you is a veritable honour that I never take for granted. But to me the same can be said of providing a funeral ceremony; the concept of creating for a grieving family a bespoke, unique, and meaningful tribute for their loved one, is an equally if not even more privileged role.
So, let me help and guide you if I can, no matter where you are on life's journey and allow me to make your sad times a little easier and ensure your happy times are beautifully documented for evermore.