Stephen McKerr
Personal Profile – Stephen McKerr
My name is Stephen McKerr. I live in Wishaw and have done so all of my life – I keep telling myself to broaden my horizons, but can't seem to leave the wee town behind me! Home is where the heart is after all.
I have enjoyed quite a varied career so far. I went to Motherwell College and achieved an HND in Business Administration. This prepared me well for a variety of jobs in business from Civil Service, independent local companies, national organisations and even a short stint in a call centre.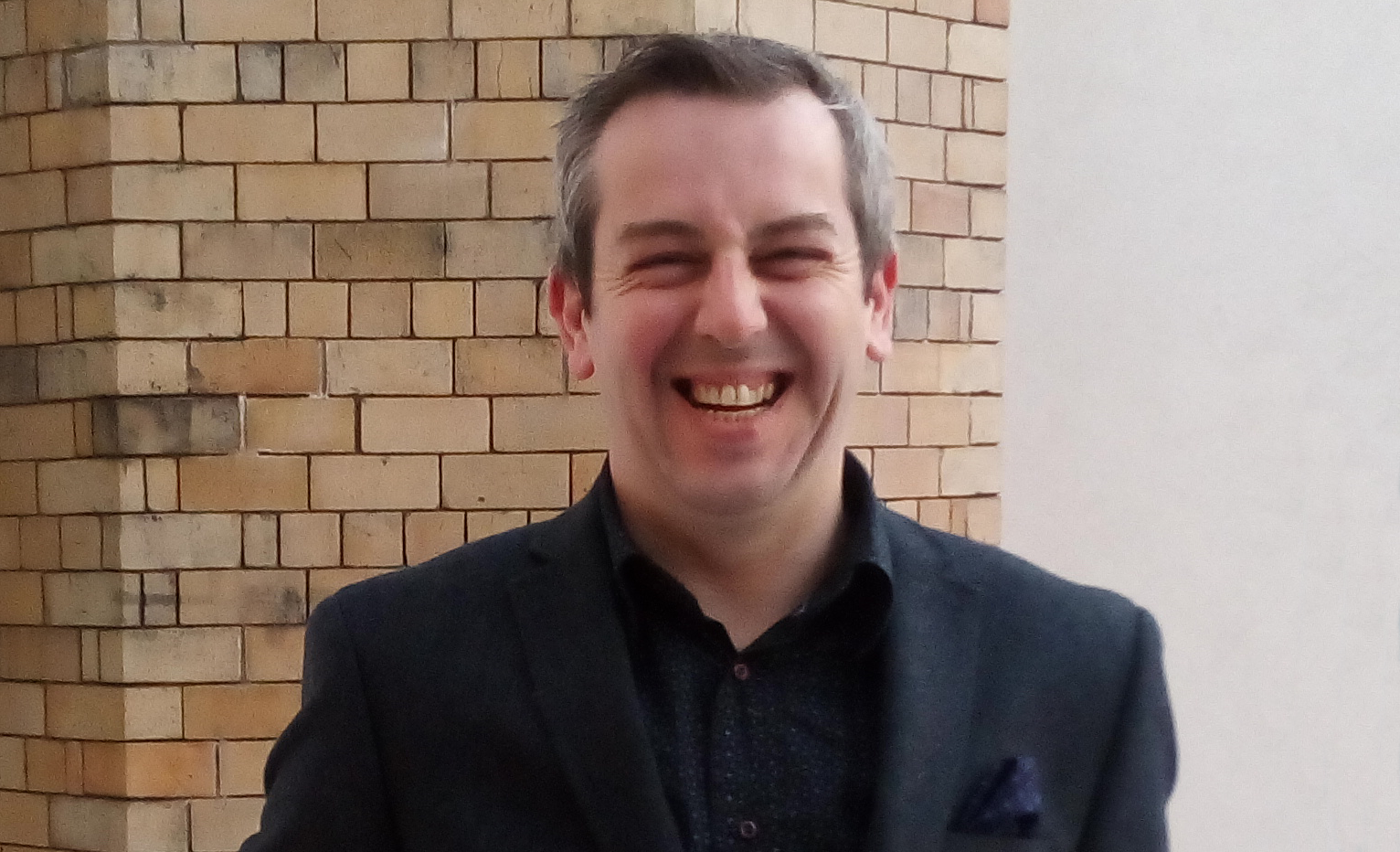 Later in life, in fact on my 30th birthday, I had my very first day at University of Strathclyde where I studied English for 4 years, leaving with an honours degree.
During this time I funded my studies by working in the hospitality sector. I found that I could put all my best skills into practice and had the privilege of being personally involved in couples' weddings, which I did for 12 years.
I also spent a number of years as a dedicated wedding co-ordinator, as part of an award winning team. It just seemed natural to progress to conducting the ceremony itself.
Away from work, I like to relax by watching TV or movies (the old ones are most certainly the best) and reading, still enjoying the classics – Oliver Twist is one of my all time favourites
I make sure I find time for my family and friends spending days out at the cinema, or out looking around the shops – I can't pass a candle shop though! Of course, there is the occasional night out.
Since becoming a Humanist Celebrant I have conducted hundreds of wedding and funeral ceremonies and everyone has been unique to the people involved.