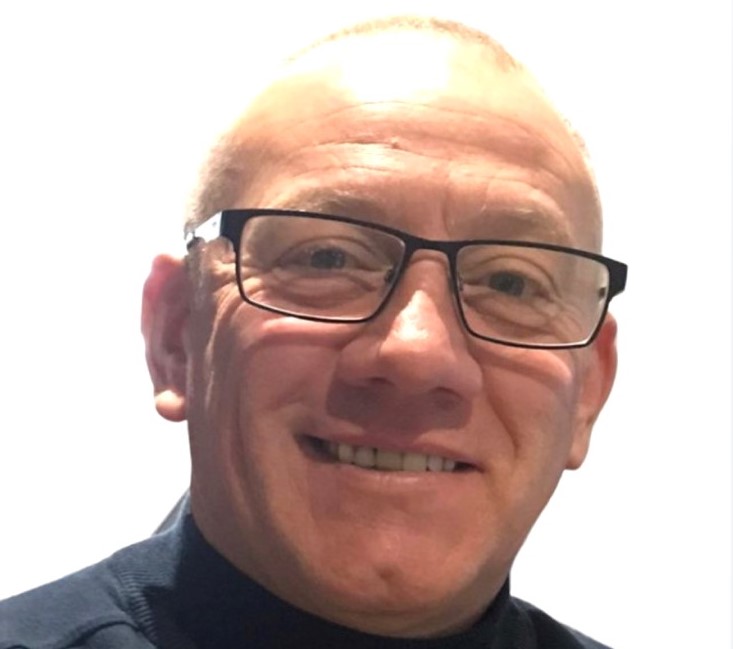 I'm Kevin and I hail from Livingston in West Lothian where I have pretty much lived all my days. Following a short spell working for an electronics company the rest of my career has seen me working in Retail Financial Services. My whole career has been about putting the customer at the heart of what I do, now as a Celebrant, I apply the same principal that has served me well now for over 30 years.
With many years of experience delivering presentations at conferences and meetings, I found myself being asked more regularly to perform similar duties at formal dinners and funerals. For me, whether it was a presentation at work, a speech at a dinner or a eulogy at a funeral, it was always about placing the focus on the subject, the event or more importantly the people. This is where my path to humanism began. On attending a Wedding or Funeral which was delivered by a Celebrant I always left feeling like I learned something new about the couple/person. Funerals were more personal; weddings gave me the impression that they were individual and unique to the couple. On reflection that is the power of humanism, an understanding of inclusivity, creativity and empathy. 
Away from work I am lucky to have many friends and a close family. Sport has and still does play a huge part in my life. Rugby was my passion, however, after playing for 25 years for my local club, it's purely a spectator sport for me now. Whether it be local rugby, Six Nations or the Lions it's always a great way for family and friends to be together. Golf, as ever, is and will always be a challenge, as they say, it has often spoiled what would have been a good walk. I am married to Pam, have three children and three grandchildren, plenty to keep me busy.
I have always believed a good story needs three things, a beginning, a middle and an end. As a Humanist Celebrant I would love the opportunity to help you tell your story, your way, with your words. Let's work together to make it about you, unique, personal and above all keeping you at the heart of things.